My Medical Route
Dr Pierre Monod
MD., PhD Urologist and Surgeon - Proctor officiel en chirurgie robotique
Date of birth : may, 30, 1957
French Medical formation :
First step at Lyon from 1976 to 1981as medical student.
Military service at Desgenettes hospital, 1983.
Second step at Grenoble and Paris as "interne de CHU" from 1984 to 1988. During this period of internship i learnt and started to practice surgical procedures in general an emergency surgery, orthopaedic, cardio-thoracique, vascular, visceral, urology.
Certified as Doctor in 1988 my thesis relates my work on a simplified technique of vasovasostomy. I've got some master's degree: human biology (anatomy), urodynamic, andrology.
Third step as "chef de clinique-assistant des hopitaux" to learn and practice urology surgery with professor Gilbert FAURE at Grenoble general civil hospital from 1988 to 1992. Certified as surgeon in 1990 for general surgery an qualified in urology one year later.
Ihave got a master on surgical practice in oncology (university of Lyon, Dijon, Nancy, Marseille) in 2000 and another one on laparoscopic surgery at IRCAD-Strasbourg-France in 1999.
Professional career since 1992 :
I have joined a surgical team in a private hospital (315 beds) called "Clinique Belledonne" at Grenoble and i have developed my surgical activity in three fields:

male infertility,
female pelvic floor diseases,
prostatic and kidney cancer.
Since 1999 I usually perform promontofixation and radical prostatovesiculectomie by laparoscopic surgical procedure, now with Da Vinci robotic manipulation (since january 2007).
I am a member of "Association Française d'Urologie" (AFU).
To improve the treatment of male infertility we founded in 1994 an andrology team called "groupe Andros" with a Biologist and his group.
To improve the laparoscopic treatment of female pelvic floor diseases we also found a team with a gynaecologic surgeon (Dr François Muet) called "Reconstruction du Plancher Pelvien Défaillant".
I entered the regional cancer network called "réseau de l'arc alpin" conducted by Professor BOLLA.
Since 2006 I organize certified work sessions on laparoscopic robot-assisted procedures (prostatectomy and promontofixation) intituled "compagnonnage en laparoscopie urologique" in order to exchange experiences withy Youngers.
Since December 2006 I have the privilege to operate with the Da Vinci robotic system. More than two thousand procedures have been done with radical prostatectomy in first.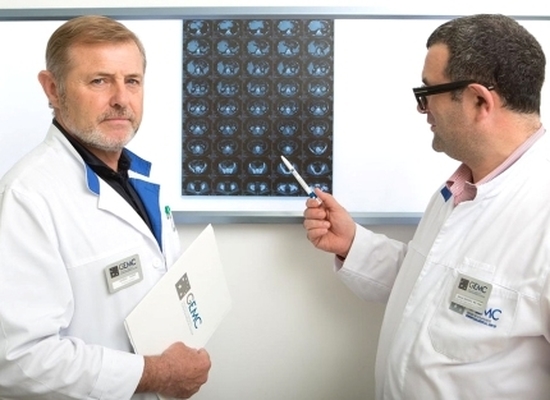 Youtube is disabled